SOME players have a knack for scoring goals and Mary Kelly fits into that category. It has ever been thus.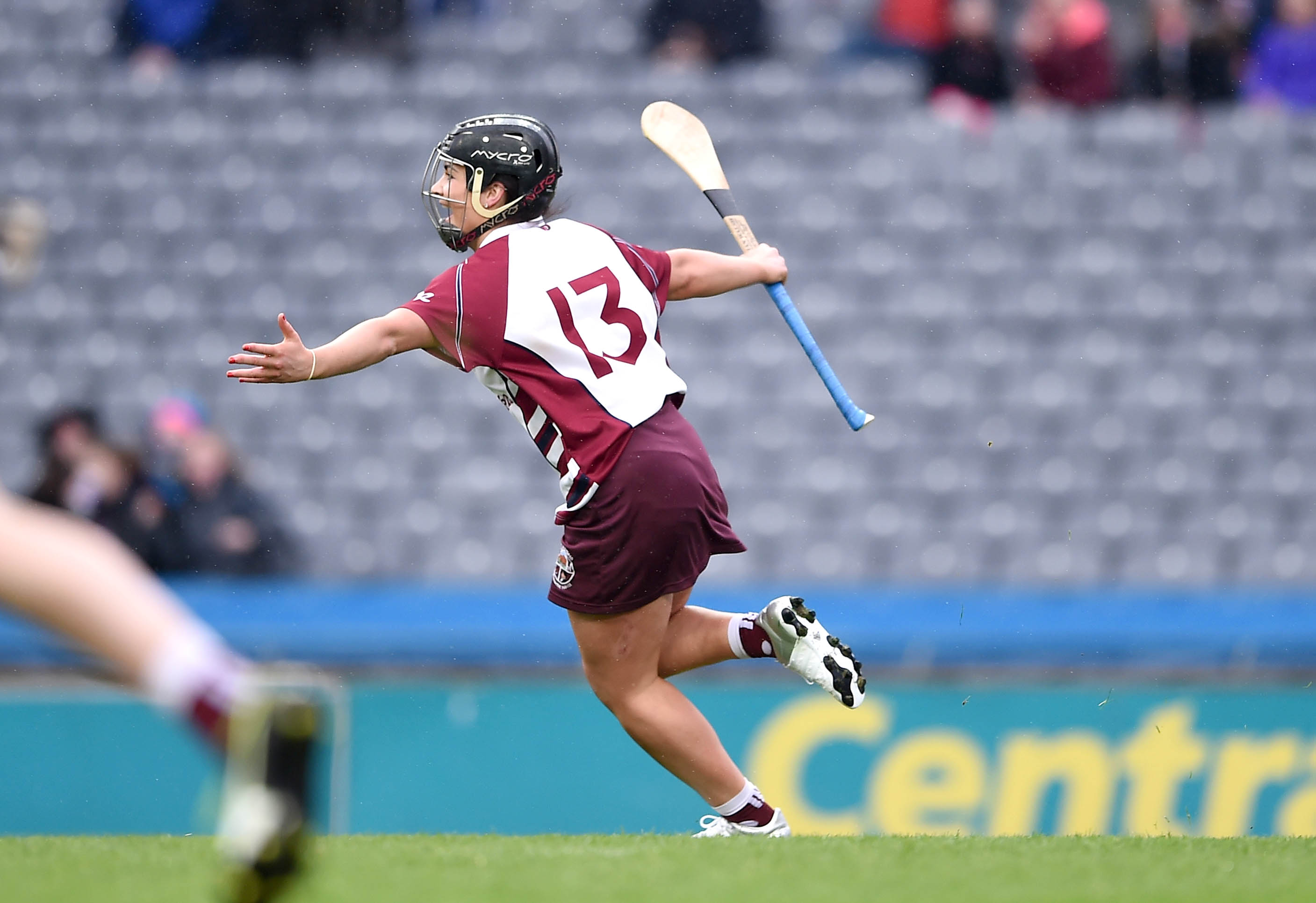 Mary Kelly wheels away after scoring Slaughtneil's 36th minute goal at the Hill 16 end of Croke Park (Photo: INPHO/Tommy Grealy)
Take, for example, the Ulster final replay, when Slaughtneil had drawn level having been three points down to Loughgiel Shamrocks with five minutes remaining.
Kelly scored a goal but it was disallowed. Undeterred, she lobbed the goalkeeper soon afterwards, sealing the deal with a goal when 99% of players would have opted for a point that might well have been sufficient.
In Sunday's AIB All-Ireland Camogie Senior Club final, she was denied only by the post in the first half but patience is perhaps the most important virtue when you're an inside forward that trades on the green flag. And when the next chance came, in the 36th minute, there was only going to be one result.
"I don't know, maybe I'm just a moocher, just waiting for that goal" she smiled afterwards.
"I prefer a goal to a point I have to say but sure it's worth three isn't it? Luckily I got it and it was a crucial moment when we needed that boost and thankfully we held onto it to the end."
This is just after Shannon Graham has ventured over to ask the inquisitor what he thinks of Kelly's white boots. When you do what she does, you can wear whatever colour boots you want.
But of course Kelly was just doing her job, just as others had done in all sectors of the field. And that's what it took for Slaughtneil to prevail.
"I don't really know how to put it into words. It's everything you dreamt of as a child. Not even playing in Croke Park, it's winning that All-Ireland final regardless of where it was; it was just winning that All-Ireland final."
This was the result of many years of groundwork.
"We were playing championship four or five years ago and getting beat in the first round in Derry. When you compare that to where we're at now it's just remarkable and it just shows the hard work that's done behind the scenes.
"You learn everything from the defeats you have in the past and thankfully we were able to put the drawbacks into positives going forward and that's why we were winners here today and we're thankful."
There was "no better bunch to win an All-Ireland final than with your friends so it's some feeling" she said, because the sacrifices were significant.
"You never see your friends and maybe you've lost friends over it. But it's all worth it in the end."
 Commissioned by and appeared in The Irish News March 6, 2017