Shopping Cart
Your Cart is Empty
There was an error with PayPal
Click here to try again
Thank you for your business!
You should be receiving an order confirmation from Paypal shortly.
Exit Shopping Cart
| | |
| --- | --- |
| Posted on 3 February, 2017 at 5:10 | |
THE quiet village of Owning nestles in a small valley, resting neatly between two inclines. Descending from the Carrick-On-Suir side, a steep, rising gallop is clearly visible across the far end on Owning Hill, known simply as The Hill.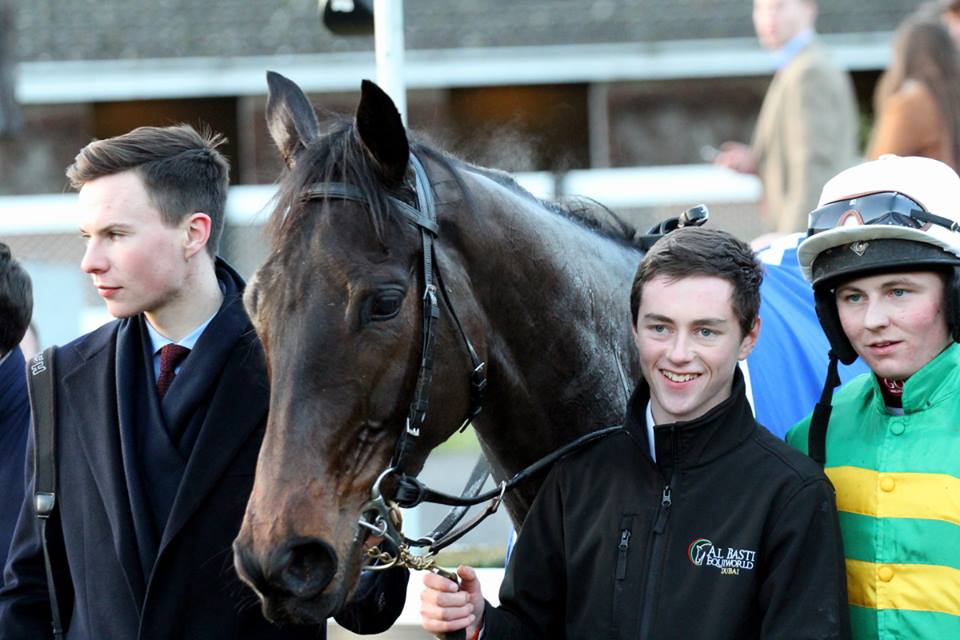 "I've been in this kind of environment since I was born so I don't really know anything else"

In its own right, this is a famed training establishment and producer of champions, if not at the level of what is home for the boss.
Joe Crowley established a reputation for his shrewdness and that was illustrated when the then septuagenarian prepared the 33/1 Hairy Molly to win the Champion Bumper at Cheltenham in 2006.
Crowley had only taken out a licence again because his daughter and son-in-law had moved on, having been offered a job they could not turn down.
While based here, Annemarie became the first woman to be champion jumps trainer. She passed on the responsibilities to her husband and he repeated the trick, finding the time to be champion amateur as well. The new gig worked out well and Aidan O'Brien's place in the annals of racing has long since been cemented.
Annemarie and Aidan named their first-born afterhis grandfather and there is a real sense of destiny as he returns to where he spent the first few years of his life, to begin the next, more long-term phase of his career.
Not 23 until May, when he hopes to get his trainer's licence, he is overseeing a dual purpose yard that at present, has more than 70 horses riding out. A former champion jockey who smashed a plethora of records in just seven short seasons on the flat, you would fancy his chances of adding a title as a handler someday too. Of course immediately, there is stiff competition from his old man in one sphere, and a certain Willie Mullins in another.
Right now, it's about establishing himself. Mind you, the operation has been doing that for the past couple of years, producing 50 winners in the last two seasons over jumps alone and 18 in his mother's colours on the flat.
This week, the headlines were about the end of a riding career but there is no sadness here. You search behind the words but regret is absent. This is something O'Brien has been preparing for his entire riding life because his frame demanded it.
There are a lot of smiles and the wicked one-liners are never far away, accompanied by a cheeky grin. He is happy and excited, looks well and is clearly benefiting from not having to be so Spartan about his lifestyle. Most of all, he is enthusiastic about what lies ahead. In the immediate term, that constitutes a dream of Cheltenham and emulating not just his grandfather but also his father, who trained Istabraq to three consecutive Champion Hurdles.
O'Brien has always been aware of the advantages he has had growing up and as a jockey, and undoubtedly they were at the core of much of the horrible abuse keyboard warriors have subjected him to over the years. For him, that was a small price to pay for more than 500 winners, 10 Classics, the Derby twice, the Breeders' Cup, 30 Group 1s and two champion jockey crowns; for riding the likes of Australia, Camelot, St Nicholas Abbey, Gleneagles and Air Force Blue.
No-one would say he is starting at the bottom rung of the ladder as a trainer either but it is what you do with what you have that counts. Sure, there is a strong backing and having a patron like JP McManus is a tremendous help. So is the advice he will be able to call on at home in Ballydoyle. But the knowledge is within too, the attention to detail and the workrate. The preparations have been taking place for years.
He still rides first lot in Ballydoyle every morning before breakfast and arrives in Owning, just outside Pilltown, around 9.30am for five lots and all that goes with running a yard. He's loving it.
"I've been in this kind of environment since I was born so I don't really know anything else" he recounts. "It's always something I thought I would do eventually and something I always really looked forward to doing. Hopefully in the next couple of months I'll get the licence.
"We've kind of been seen as a satellite yard. The only reason it's in Dad's name is because I haven't been able to do the test yet. I was riding last year. I was supposed to do it in November but it was the same week as the Breeders' Cup so I couldn't do it then."
The test will take place next month and he hopes to have the paperwork for May.
"Nothing is going to change only the name on the licence so it's not really that big a difference."
He pauses before delivering the punchline.
"But I can't blame Dad when it goes wrong!"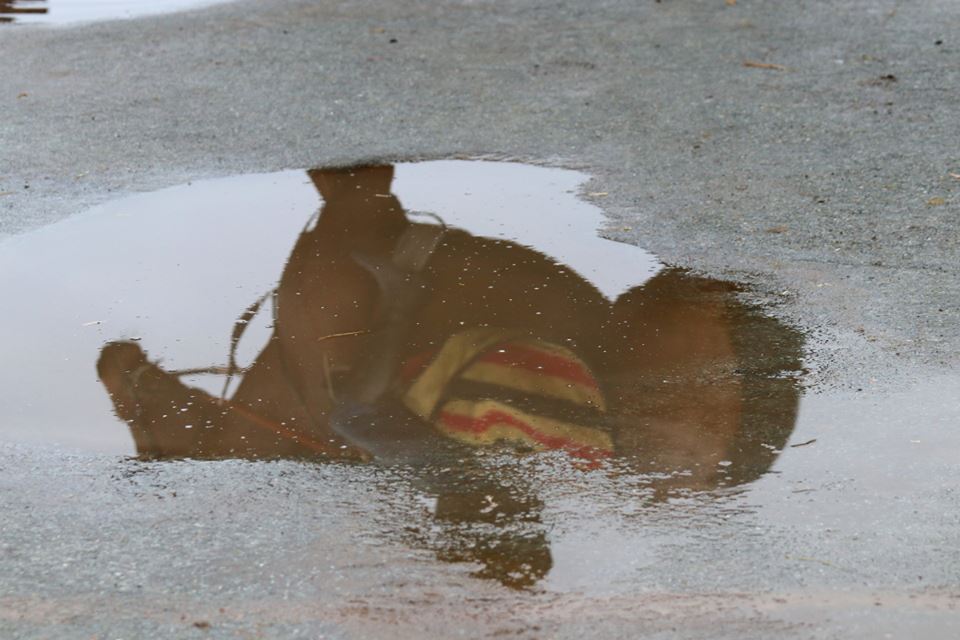 "There comes a point when you just have to bite the bullet and say 'What's the right thing to do?' To ride a winner over hurdles would be completely an ego trip, self-indulgence and I don't believe in that kind of stuff"

This was always how he saw his life being mapped because the battle with the scales could never be won. He had only been staving off the inevitable, which makes his achievements all the more remarkable.
So you wonder if not being able to make weight at the start of the last flat season was the final sign.
"Ah no, I could make the weight. It's just Ryan (Moore) was coming over to ride them so I'd no ride and I could ride the horse (Egyptian Warrior) in Limerick in the hurdle. My weight was fine.
"I never said it was because of my weight. (Other) people said it. I just said I was a little bit heavier than normal and I was but I was doing 9-5 a couple of days later, I was doing 9 stone a couple of weeks later. My weight wasn't the big issue. I didn't have a ride in The Curragh so I went to Limerick and that was the long and short of it."
He suffered two heavy falls from his five NH rides but as a former bronze medallist in the European Championships for pony eventing, and someone who has schooled thousands of times, that would never put him off. In fact in different circumstances, he could have seen himself giving the winter game a go alongside Walsh, Geraghty, Russell et al.
"I'd actually really like to make a go of it over jumps but it's hard enough to do one thing right rather than try to do a couple of things. If I was trying to have a few rides over hurdles at the minute and try and be here every day, it doesn't make sense. So I'll concentrate on this. I'll still do plenty schooling and riding out."
Marchese Marconi was coming with a strong run when "I fell off" at the last in Fairyhouse and it was the nearest he went to riding a NH winner. Would he not like to tick that box?
"I thought about that. Listen, it would (be nice) but so be it. There comes a point when you just have to bite the bullet and say 'What's the right thing to do?' To ride a winner over hurdles would be completely an ego trip, self-indulgence and I don't believe in that kind of stuff. I'm not going to lose any sleep over it."
Now that he has officially drawn the curtain down on race-riding, he no longer has to be so disciplined about his food intake.
"It's huge. A huge weight off your shoulders I suppose. Everything you eat, as soon as you eat it, you're thinking about when you're going to have to sweat it off. You're thinking how much heavier you're going to be. And that's 24/7. And there's jockeys like that the world over.
"I did 9-3 or 9-4 one of the last days riding. Then I went to the Breeders' Cup and on a week's holidays after that and I was nearly 11 stone when I came back. Once I got back to work, I lost it again. I was 10-5 the other day."
We know he's tall but not even he is sure what height he is.
"I'd say I'm six foot but I don't know what height I am. I could never face measuring myself while I was riding!"
It always embarrassed him that so much was made about his weight because he saw so many doing the same for a riding fee, rather than the prospect of sitting on board the calibre of animal he would be on. He will never curse about a stature denying him but rather be thankful that he can count the two Epsom successes of Camelot and Australia, and the Breeders' Cup win on St Nicholas Abbey as highlights.
What about the days he wishes he could have back?
"Plenty. Loads. But I think every jockey, if they don't win, they want to ride the race again. If it's a Derby or a 0-55 (handicap). As soon as you pull up, if you haven't won, the first thing you're thinking is what you could have done different. And if that's not what you're thinking then you're probably not in it 100 per cent."
He tended to remove himself from Twitter every now and then as the criticism often passed acceptable levels and tone. But it never lasted.
"I'm on Twitter for ages. I just used to delete it for a week at a time."
He chuckles.
"Go on then again and block six or eight people, or maybe 10, and then I was fine again."
Another pause.
"Is there a way of looking up how many people you have blocked? I think I'd have a few!"
He bursts out laughing once more.
"I got my fair share of it and most jockeys get their fair share and that's the way it goes. It happens.
"We used to get a good laugh out of it. The lads used to type my name into Twitter on the way home from the races and read out all the tweets to me. That used to make me feel a good bit better alright!"
If he won't miss the denigration, you imagine he will surely miss the rush of riding on the big stage. Training always strikes one as akin to managing a football team. You are helpless once proceedings get under way.
"Funny, when you're riding you don't hardly notice it near as much. You get up, you ride out, you go sweat and lose whatever much weight you have to lose, go to the races, have another sweat if you have to, walk the track. Then you're getting up on the horse and you're down to the start. You don't have two seconds to think about it. Then when you're travelling in the car or flying, you're probably just sleeping.
"When you're riding, you probably don't take it in as much as you should. Maybe that's just me. I'd say I might get even more of a kick out of training. I'll take it in a bit more."
He doesn't really remember his early years on The Hill but Cheltenham is fresh in the memory. He didn't attend but watched the races and has looked back on the videos. Interestingly, the foot and mouth is clear, no doubt because it cost Istabraq a tilt at an historic fourth consecutive Champion Hurdle when the son of Sadler's Wells was still in his prime.
O'Brien will travel to what he describes as "the pinnacle of national hunt racing" next week with two runners. Ivanovich Gorbatov is favourite for the Triumph Hurdle despite finishing a poor fourth at Leopardstown last month, having enjoyed an easy victory at the Stillorgan track at Christmas.
"He's probably favourite by default I suppose because a few of the other fancied horses have disappointed as well as him. I don't know if he'll start favourite on the day but we do think he's a good horse. Whether he's good enough or not to win a Triumph Hurdle we don't know but he'll take his chance hopefully if he stays in one piece."
What was the explanation for that last below-par effort?
"It was just the ground and Barry (Geraghty) was adamant that he hated it. That made sense to us. Obviously we were disappointed but you just have to take it on face value, go to Cheltenham, have him as well as you can and see what happens.
"He made a bad mistake down the back. He let fly at a hurdle and caught the top of it. I think he'd jump a lot better on better ground."
Racing commentator, Lydia Hislop has questioned the mentality of the son of Montjeu, and suggested that the atmosphere at Cheltenham would "blow his mind."
"No. I don't think so. She's entitled to her opinion. He's not the most straightforward horse in the world. He's a hardy fella but she's probably being harsh on him. You don't want a horse that's going around asleep the whole time. If they don't have that fire in them they're no good."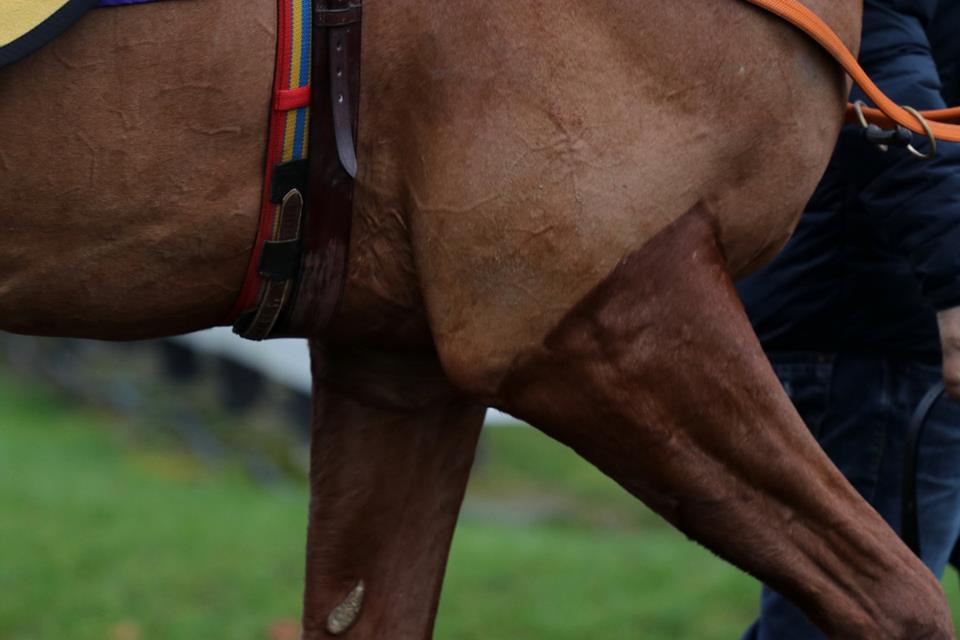 "I'd say I might get even more of a kick out of training. I'll take it in a bit more"

He would be delighted if Draco could finish in the first five in the County Hurdle but is realistic about the seven-year-old's prospects.
"He ran well in Leopardstown. He got a couple of pounds so he should get in. He mightn't be good enough to win but he likes good ground, he likes a big field, he jumps well and he's got plenty of pace. Usually when you're going over there you need a stone up your sleeve and he doesn't have that. He's off a career high to get into the race at the bottom. It'll be difficult for him but he runs his race."
Aspen Colorado would have been much fancied for the Champion Bumper, particularly as better ground would suit the product of a union between Galileo and a Danehill mare (St Roch). It would have been a fairytale to mark the 10th anniversary of Grandad Joe's victory in the race with another family success but pragmatism trumps sentiment when dealing with future stars and so the horse will head to Limerick on April 3. If that goes well, he might finish his campaign at Punchestown. He should be an exciting novice hurdler.
O'Brien hasn't given up his duties at Ballydoyle of course and reports that the potential superstars of 2016 have all done well over the winter. They are only doing routine work at present but "everyone is happy" with Air Force Blue, Minding, Ballydoyle, Hit It A Bomb and co.
Journalists have tended to make fun of the high praise (interpreted by many as hype to fuel stallion careers) handed out to Camelot, Australia and Gleneagles in recent years and for this term, Air Force Blue is The Special One. Is he really as good as the O'Briens have been saying?
"Yeah, he is. He's very good. He's champion two-year-old and nothing got near him. I think he could be one of the best horses I ever rode."
Really?
"Honest to God! I said that last year. He's as good a two-year-old as I rode anyway… We've had some good two-year-olds but listen, I never rode one as good as him."
He will be a very interested spectator but the bread and butter lies elsewhere now.
"There's some nice horses here. Flat-wise, our nicest ones are two-year-olds and they will hopefully be out in April or May.
"In national hunt we've a nice team of horses that won bumpers last summer. There's Exactoris, Oathkeeper, Tesseract and Captain Barbossa. They all won two and three bumpers apart from Oathkeeper, who won one. They're all gonna go novice hurdling in mid-to-late summer."
There's a new kid in town.
A version of this article appeared in The Irish Field in March 2016. Ivanovich Gorbatov went on to win the Triumph Hurdle.
Categories: Horse Racing, Flagged
/