Shopping Basket
Your Basket is Empty
There was an error with PayPal
Click here to try again
Thank you for your business!
You should receive an order confirmation from Paypal shortly.
Exit Shopping Basket
| | |
| --- | --- |
| Posted on 25 May, 2020 at 6:40 | |
 IT IS only a couple of weeks more than 12 months ago to the day - February 20 to be exact - that Rosaleen McGrath went to watch John play football, just as she had done all his life.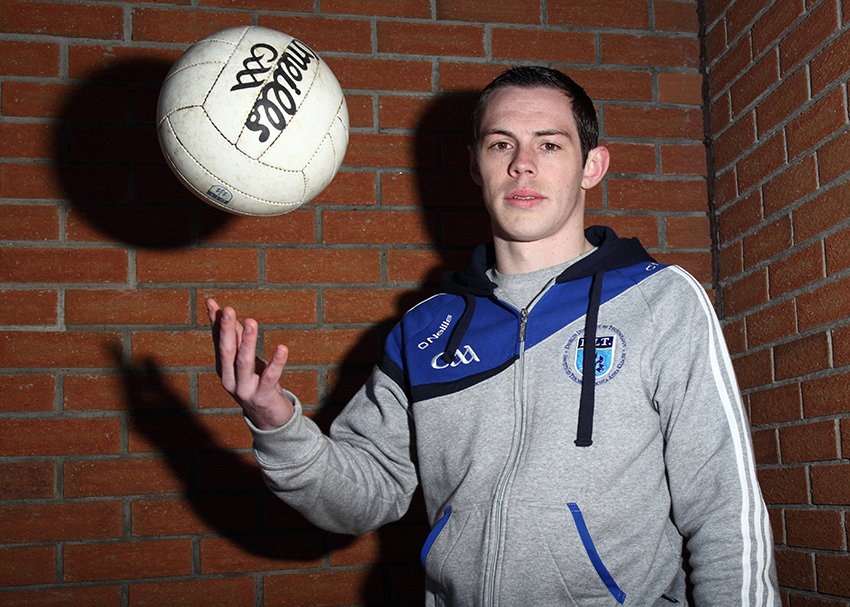 One of the drugs removed the lining of his mouth and throat. He was riddled with mouth ulcers and couldn't eat, causing his weight to plumm...
Read Full Post »
| | |
| --- | --- |
| Posted on 14 July, 2017 at 20:00 | |
LUKE WADE is an 11-year-old from Old Parish, Co Waterford who is entranced by football and so you would expect his favourite footballer, apart from his father Seán, to be Colm Cooper, Bernard Brogan, Seán Cavanagh, Michael Dara Macauley, Stephen O'Neill, Colm O'Neill or Michael Murphy.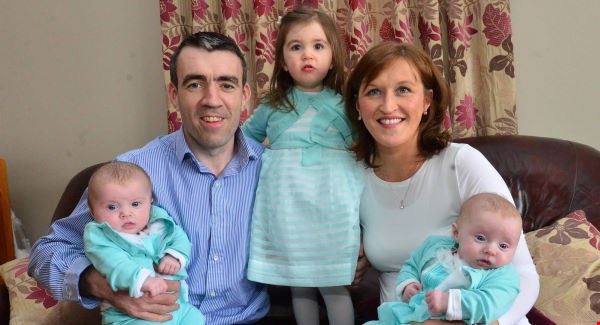 Johnny Doyle with wife Si...
Read Full Post »
| | |
| --- | --- |
| Posted on 26 May, 2017 at 5:55 | |
GALWAY senior Cillian McDaid and last year's All-Ireland minor winner with Kerry Stefan Okunbor have been invited to attend the annual AFL Draft Combine in Melbourne in October.
The pair trained with the AFL Academy in Florida in January, along with David Shaw (Kerry) and Evan Murphy (Galway), impressing with their athleticism and ball skills, as well as their interviews with the scouts from various clubs.
They will travel to Australia in September to...
Read Full Post »
| | |
| --- | --- |
| Posted on 24 May, 2017 at 0:25 | |
ZACH Tuohy chuckles at the memory of that first phone call from AFL scout Gerard Sholly. At 17, he didn't know an Australian accent from a Nigerian one.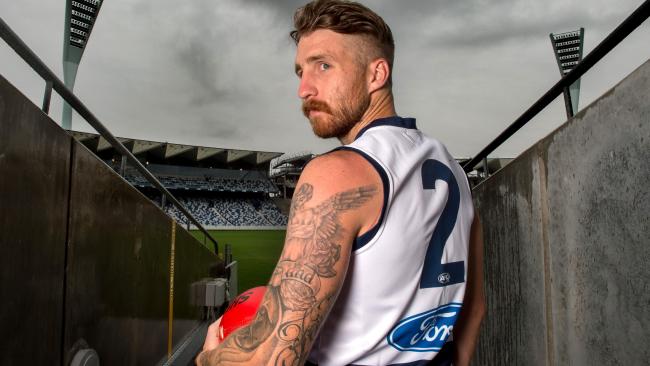 On 'Hello', the brain computed Ulster and reasoned that this must be a journalist from the north, wanting to talk about the All-Ireland minor semi-final r...
Read Full Post »
| | |
| --- | --- |
| Posted on 20 May, 2017 at 0:00 | |
FORMER Cavan footballer and current AFL coach Nicholas Walsh has rejected criticism of the recruitment of GAA players by AFL clubs.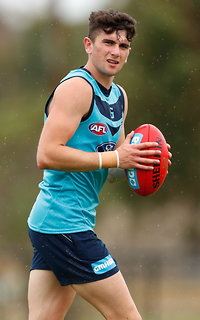 Mark O'Connor is just the 20th GAA recruit to play in the AFL
Walsh, who has been part of the coaching staff since the GWS Giants' inaugural season in 2012, dismisses the dep...
Read Full Post »
| | |
| --- | --- |
| Posted on 14 April, 2017 at 5:00 | |
SLIGO manager Niall Carew must plan without a number of key players when his side make the journey to New York for their preliminary round Connacht SFC tie at Gaelic Park on May 7.
Niall Murphy, Kevin McDonald, Gerard O'Kelly Lynch and Luke Nicholson will all be absent due to injury and exam commitments.
Murphy suffered a Grade 2 tear of his hamstring and will be out of action for at least six weeks.
Meanwhile, McDonald, O'Kelly Lynch and U21 star Nicholson miss ...
Read Full Post »
| | |
| --- | --- |
| Posted on 9 April, 2017 at 7:15 | |
NIALL Carew has called on the GAA to facilitate the provision of specific boxes for management and coaching teams in grounds around the country, similar to what is commonplace in major rugby stadia.
The Sligo manager says that it should be mandatory for team personnel to sit in these boxes, not just because it offers a better vantage point of proceedings, but to avoid heated interaction with the match officials in stressful situations.
In his column in
Read Full Post »
| | |
| --- | --- |
| Posted on 28 March, 2017 at 10:15 | |
KILDARE coach Ronan Sweeney has pinpointed the Lilies' last-gasp defeat to Derry in round 3 of the Allianz Football League as an important step in the squad's development, pointing to the manner in which they have closed out tight games in recent weeks to cement promotion to Division 1 as proof of the lessons taken on board.
Kildare had posted comfortable wins over Meath and Cork in their opening games and were expected to return from Celtic Park with their unble...
Read Full Post »
| | |
| --- | --- |
| Posted on 9 March, 2017 at 10:55 | |
"OH FOR fuck's sake. Not again."
When you are a 34-year-old inter-county footballer recognising the symptoms of a stroke, having suffered another 18 months previously and had heart surgery on a small hole in your heart to prevent a recurrence, you are bound to be a tad peeved.
Annoyed is the word Johnny Martyn uses now, with delicious understatement.
The Sligo defender is matter-of-fact about the chain of events lo...
Read Full Post »
| | |
| --- | --- |
| Posted on 10 February, 2017 at 11:25 | |
WHILE many in Kerry are decrying the so-called poaching of the county's top players by Aussie rules clubs, teenage AFL hopeful Stefan Okunbor insists that even the slightest chance to reach his athletic optimum and play sport professionally is too much of a lure to turn his back on.
Okunbor and his All-Ireland minor-winning teammate David Shaw were in Florida recently along with Galway duo Cillian McDaid, who played in the FBD League this year, and Evan Murphy to train...
Read Full Post »
/